Commercial Real Estate Services - Landlord Representation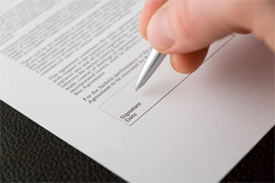 Property Assessment
Prospecting/Canvassing
Marketing and Repositioning Strategy
Financial Analysis
Comprehensive Lease Negotiation
Property and Asset Management
Construction Supervision
Tenant Retention
We understand the requirements of property owners. We are able to revitalize an underperforming asset or portfolio of assets through detailed analysis, pro-active leasing strategies and tenant retention programs. We provide comprehensive services ranging from strategic planning to property and asset management.
We develop comprehensive, individualized marketing and leasing solutions, based upon the property's condition and location. Leasing solutions includes direct solicitation of potential tenants and their brokers, detailed reporting of prospects to owner and the most advantageous pricing recommendations.
No warranty or representation, express or implied, is made as to the accuracy of the information contained herein, and same is submitted subject to errors, omissions, change of price, rental or other conditions, withdrawl without notice, and to any special listing conditions, imposed by our principals.