Commercial Real Estate Services - Construction Management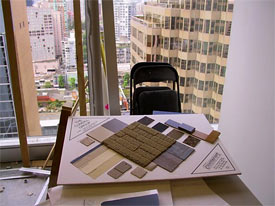 Owner Representation
Fee Based Construction Management
Fixed Price General Contracting
Due Diligence Budget and Scheduling for New Acquisitions
Residential Conversions
Build to Suit
New Construction
We respond to the growing market using the diverse experience of our real estate team to work on behalf of third party clients in the construction area.
Construction Services provide a many services including Owner Representation, Fee Based Construction Management, and/or Fixed Price General Contracting. We have performed due diligence, budget and scheduling for new acquisitions.
Our Construction Services will meet any project with commitment to detail and timely, budget conscientious performance.
No warranty or representation, express or implied, is made as to the accuracy of the information contained herein, and same is submitted subject to errors, omissions, change of price, rental or other conditions, withdrawl without notice, and to any special listing conditions, imposed by our principals.